I am finally making some good progress on planting the gravel garden, but it really doesn't look like much, since most of the plants are still pretty small. We actually had a dry day today, with temps in the 60s and a lovely mix of blue skies and high, thin cloud. I have a few plants still in pots that I need to get in the ground, and then there are several plants that I want to transplant from elsewhere, namely some sedums, blue oat grass, black mondo grass, and Nepeta Walker's Low.
My second agave is a whale's tongue agave (Agave ovatifolia), ordered online from
High Country Gardens
. It's still pretty small, and I don't hold out a lot of hope that it will get as huge as the ones I've seen on the web, down in Texas, for example. Maybe it will, who knows? At least it's planted in a three-foot wide culvert pipe, which my contractor
Chris Gilliam
sourced for me. Unlike some I've seen, these were cut and fitted with a "beauty ring" -- which keeps me from cutting myself on the sharp edge of the culvert. A good thing, too, as I have enough to contend with, with the agaves sticking me.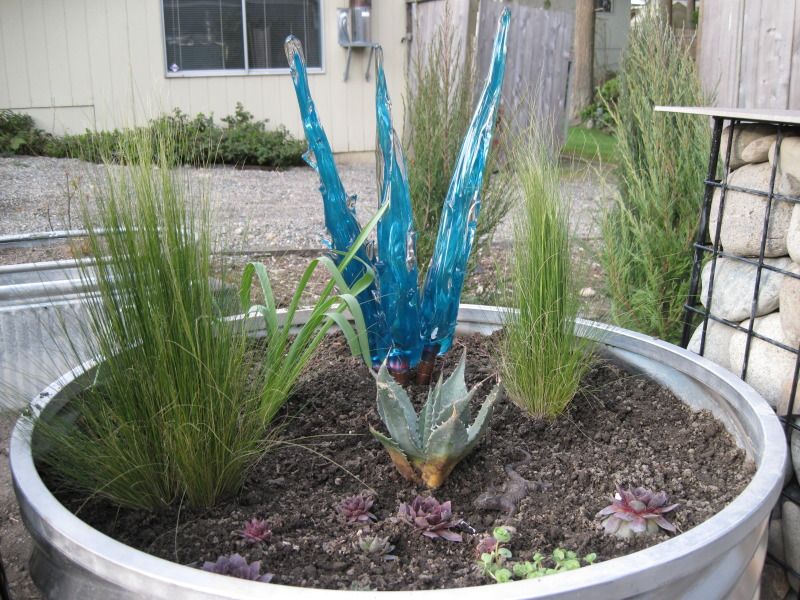 Agave ovatifolia, Mexican feather grass, sedum ewersii, sempervivum 'Aqua', Allium aflatunense 'Purple Sensation'
To make up for it being so small, and possibly staying that way, I planted a glass "Agave" with it. When I was at the
Northwest Flower and Garden Show
in February, I bought three blue "glacicles" from
Glass Gardens Northwest
, with the plan of "planting" them clumped together as a fake agave.
I think they look pretty good together.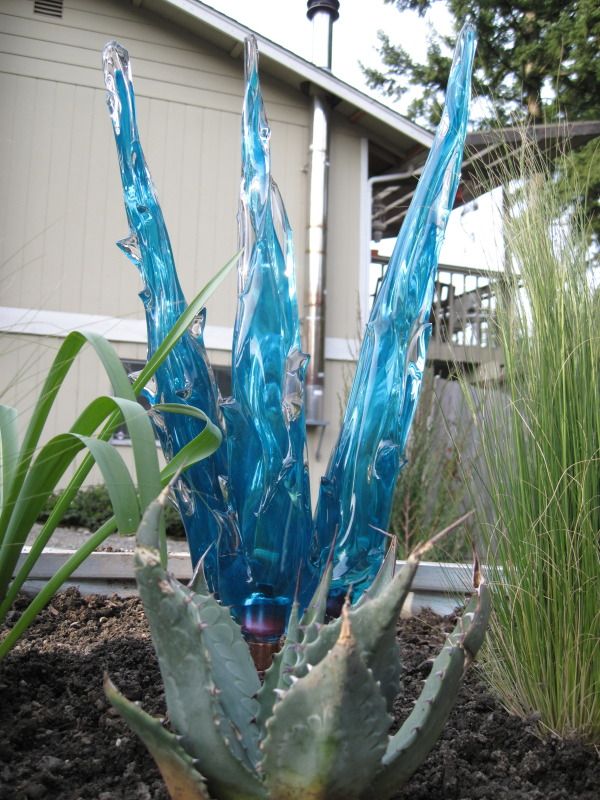 No boo-boos from today's work!
I have also been collecting ceramic and terra cotta pots from various people selling them on craigslist. And I've been haunting the local thrift stores, buying shallow dishes to make succulent dish gardens to top the gabions. I don't know yet what's going in the pots, but I like having them clustered in front of the gabions.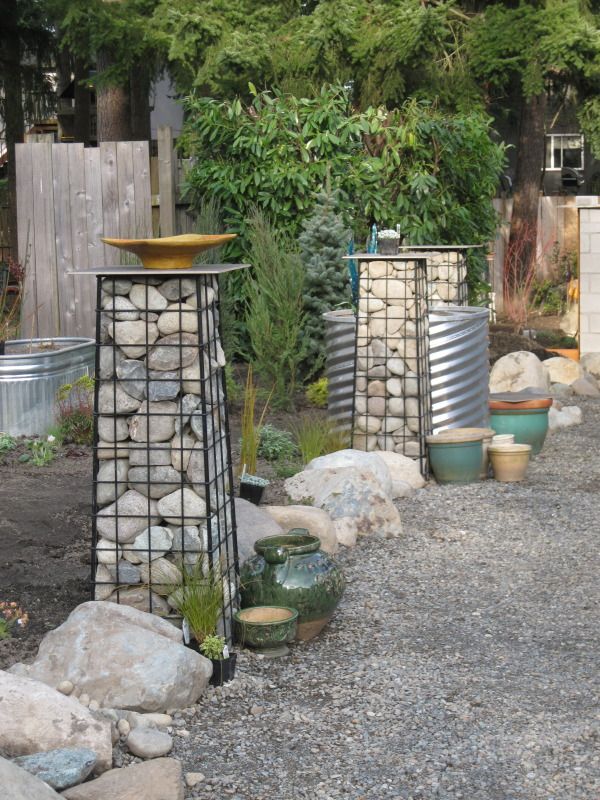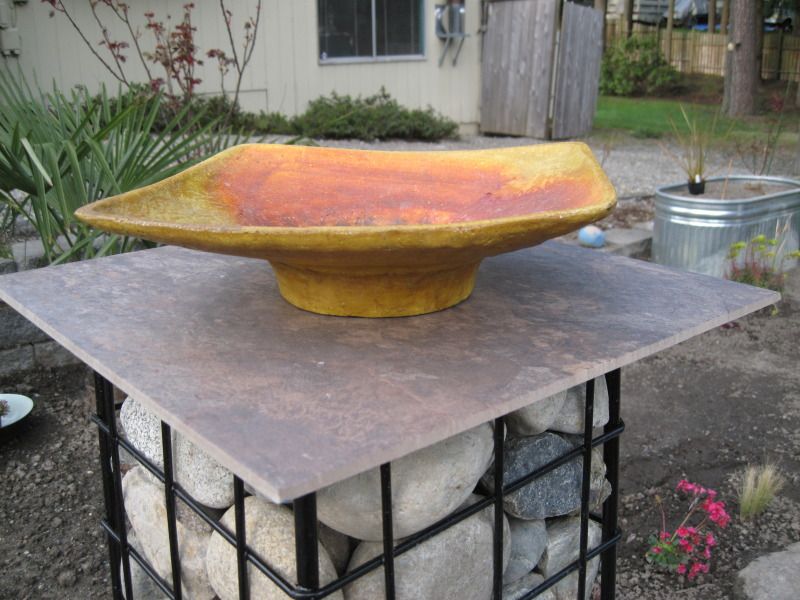 This square orange and yellow bowl was $7.99 at the thrift store. I'm going to plant it up with some blue-leaved succulents.
Anyway, there's a little peek at the new gravel garden. There's rain in the forecast for tomorrow and Wednesday, with clearing on Thursday and Friday. We'll see. I may still be sore from today's work.